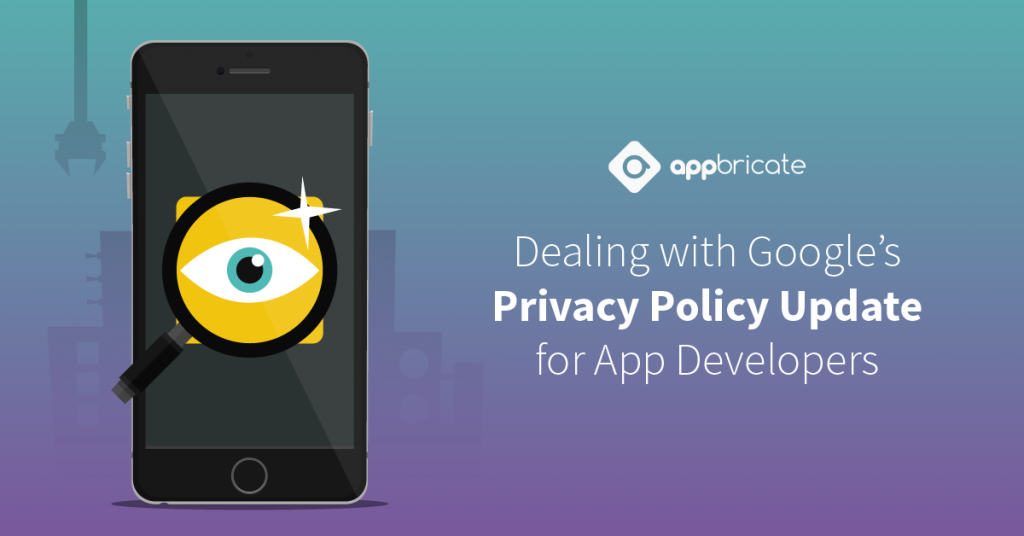 Dealing with Google's Privacy Policy Update for App Developers
Developing apps for the Google Play Store and the iTunes App Store has always been somewhat of a pain, as developers must ensure that their apps are compliant with all regulations put into place by the two providers. This can often be quite difficult, as criteria for publication tends to change from time to time, and unless developers want to face eviction, they need to comply.
Not long ago, Google went ahead and sent notices to app developers throughout the world, with a clear, imperative message: Create and update your app's privacy policy.
The risk of not doing so?
Not long ago, Google went ahead and sent notices to app developers throughout the world, with a clear, imperative message: Create and update your app's privacy policy by the 15th of March, or you'll face administrative action- which basically means having your app removed from the Google Play Store.
The notice also states that the app platform now requires developers to provide their very own, valid, privacy policy, especially when the apps in question request to handle and see sensitive information stored on mobile devices.
As numerous apps available on the Google Play Store do not fit this criteria, it seems like Google is now ready to pull out the big guns and sanction these. It is worth pointing out that the requirement is mostly targeted towards medium and smaller-size apps, considering the fact that most big players already have everything set up to fit in with the Google Play Store requirements. Based on this aspect, as securing developer time is definitely a challenge, and as many small apps don't even have the required budget to set up these valid privacy policies, many developers consider this a hit below the waist.
On the other side of the spectrum, there's somewhat of a benefit involved as well. If your app already fits the criteria for being published, and if it is also fully compliant with the new regulations, then this represents a great opportunity to both market and publicise your app. As the competition on the market will slow, conversions will be much higher for the time being.
Generate your privacy policy automatically
Luckily, for app developers who do not want to waste both time and money, there are several solutions available. One example in this direction, is the fact that Appbricate, a popular app development platform comes along with its very own, integrated tool needed to generate a privacy policy automatically. It does this by analysing the app's main features, and implementing the required privacy policies. Soon enough, the feature will be available as a standalone tool, which means that anyone interested can use it, even if they do not develop their app with the help of Appbricate.
Based on everything that has been outlined so far, if you haven't done it yet, it is highly recommended that you go ahead and update your app's privacy policies, or simply use the Appbricate tool, to have it done stress-free and automatically.